Below-- A bee colony on a tree limb. Africanized honey bees often choose tree limbs to nest if they can't find any other place.
Below -- A typical honey bee infestation in a soffit. ( we are looking up at it in the picture) People only see a few bees fling around the roof. Most people can't believe there are so many bees and honey combs until we open up the area exposing the nest. Beehive removal Palm Beach Fl.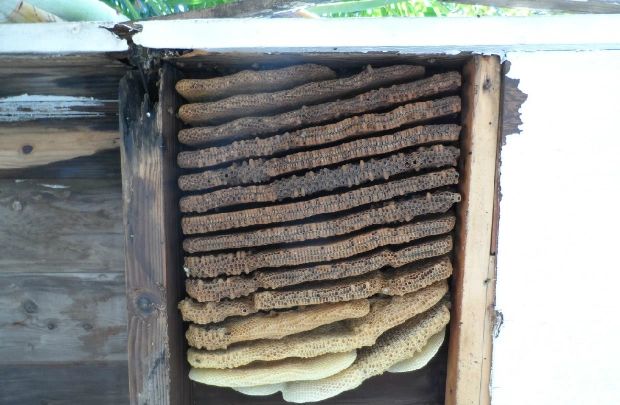 Below -- A bee removal that was done inside of the property owner's bed room directly above his bed. He had no idea they were there. Bee removal Miami Fl.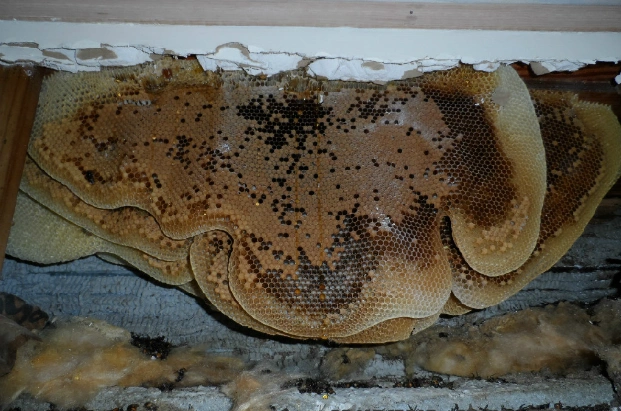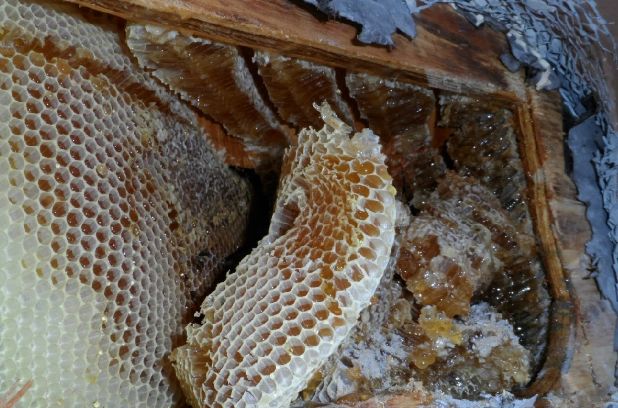 Above -- Beautiful new honey combs with fresh new honey inside. This colony was inside of an arch around a window. Bee removal Weston Fl.

Below -- Two newly formed colonies one on a wall one in a tree both were relocated to our apiary. In general, if you don't agitate the bees they will not come out to attack you. Bee removal Boca Raton Fl.